In The Sanctuary: Featured Author Dr. Robin L. Smith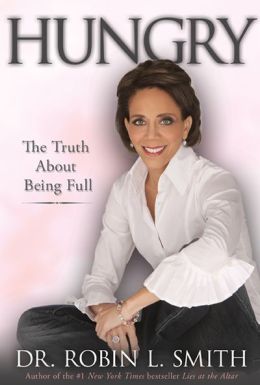 On Thursday, January 15th at 6pm, the Art Sanctuary will host In The Sanctuary with featured author Dr. Robin L. Smith. This free event is sponsored by PECO and RSVP is appreciated but not required. Click here to RSVP. Limited discount parking is available at the Tindley Temple Lot on Fitzwater Street between Rosewood & 15th Street (Only 2.5 blocks away) for $7 a car!
***
National television personality, best selling author, ordained minister, keynote speaker and license psychologist Dr. Robin L. Smith will be kicking of the new year with us In the Sanctuary! Whether on television, addressing a convention or seminar audience, or preaching a sermon, Dr. Robin, as she is affectionately called, is best known for delivering a powerful, passionate and practical message that helps people turn their lives around. She will be reading from her latest tool for transformation in which Dr. Robin shares her intimate and inspiring story showing that it is never too late to turn your life around. Audiences love this Temple University alum because she is down-to-earth and delivers information using humor and compassion. She listens deeply, is passionately present and is always in the moment! Dr. Robin's mission is to help change the world- One life, One family, One community at a time utilizing the gifts and tolls of The Fearless Experience- Clarity, Simplicity, and Vulnerability. She is best known for her work as a beloved fixture to global audiences as the therapist-in-residence for The Oprah Winfrey Show making countless "house calls" on that stage. She has also made appearances on Oprah Winfrey's Super Soul Sunday, The Queen Latifah Show, Larry King Live, NBC/The Today Show, ABC News/Good Morning America, MSNBC, The Fox News Channel, and countless other news and talk show formats. Further credits include an award-winning documentary Women and AIDS, and several instructional videos on Stress Management and other health related issues. Be sure to check out her earlier books, Inspirational Vitamins, A Guide To Personal Empowerment- Foreword written by Stevie Wonder Truth About Great Marriages. Join us for an unforgettable experience with one of the most sought after speakers and relationship experts in the country. As always, this event is FREE and open to all!